The Non-Profit Stagecoach Days Association is comprised of dedicated local residents who are committed to continuing the long tradition of Banning's signature community event — Stagecoach Days.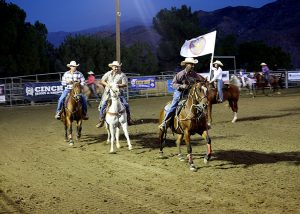 The Association came into being in 2008 after the former Banning Chamber of Commerce Board was no longer able to be the lead organization putting on the event.  Not wanting to see the event go away, local civic leaders and residents formed an organization that was willing to put on the event and be completely separate from the City of Banning and the Banning chamber of Commerce.
Having the Stagecoach Days Association with this kind of separation gives it transparency free of political association.  Stagecoach Days has been around since 1957 and it's current success comes not only from the tireless efforts of the Associations committee members, but also from the outstanding support and sponsorship from local businesses, residents, government agencies,and the Morongo Tribe.
We would like to acknowledge the City of Banning for their continued support of the Stagecoach Days Association because even though we are autonomous from them and have received no financial support the last few years, they do provide us with IN KIND SERVICES that is appreciated very much. The various city agencies that offer assistance include Parks and Recreation, Electric Dept., Public Works, Police and Fire Dept. Also, even though the Chamber of Commerce is no longer the lead organization, they continue to offer their office for the VIP room at our parade and help with promoting our event.
We would like the citizens of Banning and the Pass area to know that although the Stagecoach Days Association is a newer organization, we will preserve the great tradition of Stagecoach Days and always strive to make this signature event better each year.